Luxury is a pretty subjective term.  What some people call luxury others might think of a normality.
It is a bit less vague when we talk abut luxury brands of cars out there, as everyone seems to be on the same page as to what or who is a luxury car brand.
Think BMW, Mercedes, Rolls Royce, Bentley, Maserati, Lexus, Infiniti and all those sorts of guys.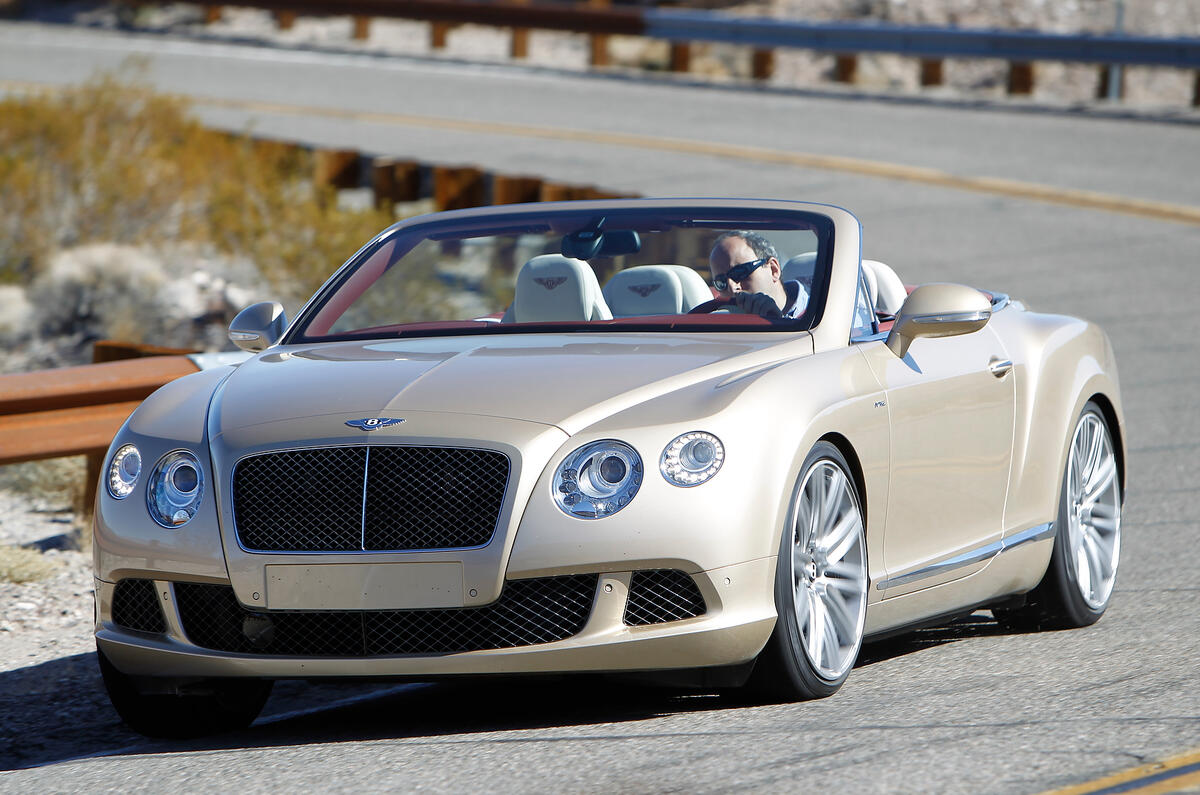 For the most part, we can agree they are luxury brands for cars.  That's the easy part.
The beautiful thing about all of these manufactures is that they have to constantly be in competition with each other for the consumers dollar.
What's good about that is that they need to constantly make better cars for us to buy, otherwise we'll go to another manufacture.  Classic capitalism.
Especially in the most recent years, we see these brands making the latest cars better than ever.  They really are redefining what luxury cars are able to do.
In the number of categories that are out there, the manufactures are spicing up the lines and redesigning a lot of staples.  Take the BMW 3 series for example, which is completely being redesigned for the 2018 or 2019 model year.
The latest luxury cars out there are plentiful and they offer a number of options for whatever you could possibly need.  This includes all the odd four door coupes, two door SUV things, and every car for every possible hybrid combo of two different classes.  It's a weird world.  But who doesn't like choices?
2018 Mercedes-Benz E-Class Cabriolet:
Lets being with one more obvious example coming out here in the next year.  The lovely Mercedes E-Class Cabriolet.
The E-Class is the full size sedan fit in between the legendary S-Class and the modest (in a way) C-Class which are both equally beautiful to look at.
The new E-Class is a beautiful car, and Mercedes is the best at making cabriolet styles perfect for driving down the coast line in a white suit.  I love them.
I will agree that the cars Mercedes makes do look generally very similar to each other, but the E-Class is just gorgeous head to tail.
In the coupe format, the Mercedes E-Class takes its beauty to a new level with a lovely roof lines and a pure, luxurious coupe look.
As a cabrio, the E-Class is in its most lovely form in my opinion.  They are so elegant and lovely to look at it's hard to miss.
On the interior, the 2018 Mercedes E-Class is just breathtaking.  Two massive screens take up the dashboard and infotainment screen, and there is enough leather for your whole wardrobe.  The swooping and milky lines continue inside as well.
There's enough technology to dizzy anyone on the inside of the 2018 Mercedes-Benz E-Class Cabriolet too.  And don't get me started on the AMG versions of any Mercedes.  Just insane.
Rolls Royce Phantom VIII:
I shouldn't have to introduce anything Rolls Royce to you, as you should know that they are the absolute pinnacle of luxury automobiles.
For years now, Rolls Royce has produced the Phantom VII which has been massively popular as any Rolls Royce has been.
Rolls Royce has always been great at what they do.  They have held the same bit of morals, integrity and formula since the 1930's.
The result of this long history of being the best is a car company that has told a number of automotive publications that they don't even compete with other car companies.
I bring this up a lot because it is so crazy and eye-opening.  But Rolls Royce has said that they don't consider other car manufactures to be part of their competition, but rather luxury yachts and air craft.  That's their competition.
No one else can really say this since Rolls really doesn't have competition.  No one really comes close, not even Bentley.
With that all being said, the Rolls Royce Phantom is the flagship vehicle and is being redone for 2018.
The Phantom VIII is coming out and people are excited to see the latest.  I don't expect things to be super cutting edge or super different from the series seven, simply because of how Rolls Royce is as a company.  The like to stick to the formula they've developed for years and if it works, no need to fix it.
We can expect the Rolls Royce Phantom VIII to start just around $400,000.
Alfa Romeo Stelvio:
On the SUV side of things, we have the great looking Alfa Romeo Stelvio.
Alfa Romeo has been dormant for a long, long time up until recently.  At least in the United States.
Alfa's had a history of being fantastic cars, just with shotty reliability. Which most people didn't mind since they loved the car so much.  Understandable.
But this  new Alfa Romeo seems to be quite the opposite.  With the introduction of the Alfa Romeo Giulia sedan and the QV trims, the new revived brand is incredibly competitive.
The new Giulia is absolutely gorgeous, and a thrill to drive.  I was able to get behind the wheel of a Giulia on the race track recently and man did it respond good.  It was a connected driver.
The steering was sharp and the transmission had that little delicious kick to the back of your head when you shifted at read line.  Absolutely awesome.  Plenty of power too.
Now we enter the Stelvio, which is Alfa's dive into the massive and growing SUV market here in the United States (possibly elsewhere, but I can only speak for where I live…).
The Stelvio is a great addition to the latest luxury cars.  It is based on the same platform as the Giulia, which means we will be getting a QV version too.  Insane.
Since the platforms will be the same, I can say with confidence that the Stevlio will be a drivers SUV.  That platform the Giulia has is absolutely awesome.
Design cues on the Stelvio are very similar to those on the Giulia as well.  Which I do wish we had something more original, but I still look the looks of it.
Lexus LC500:
This thing is awesome.
I love what Lexus is doing as a brand by far.  They completely revolutionized their styling to make every car super modern and strong looking.  Slashing lines and super imposing angels.  I love it.
The old Lexus LFA is still one of the most amazing cars on the road, and sounds like heavens trumpets.  Lexus did such an amazing job with the LFA that I've been waiting to see what else the company is capable of.  If they can make the LFA, surely we can see other great uber-cars.
It seems Lexus is coming back around to this sort of thing, as with the 2018 Lexus LC500.
The LC500 is a giant grand touring coupe with a proper V8 engine up front and rear wheel drive in the back.  And it is gorgeous.
The LC500 will start at just above $92,000 and that might be insane for a lot of people, but the price bracket is well worth it as the new luxury coupe holds itself high in technology and performance.  Lexus wants a slice of the Mercedes SL and new BMW 8 series or 6 series pie.
Inside the LC500 is insane as well.  It is the most Lexus thing I've ever seen.  Part of me does think that they kind of over did things here, but the slopey design is very pretty.
I do love the style of the LC500.  Not much is really known beyond the face value and some performance specs, but man am I excited.
The BMW 8 Series:
It's been about 20 years since we've seen this name.
The BMW 8 series is making a return, and is rumored to utilize the same platform as the large BMW 7 series.  Just like the original, the 8 Series will be an executive coupe with an extremely long wheel base.
There has been all sorts of speculation about how much the new 8 Series will start at, and the general range I've seen is from $80,000 to $165,000 as a base MSRP.  I know that is quite a range, but i'd say we're looking at somewhere north of $115,000 just to get into a base one.
Between the Lexus LC and the BMW 8 Series, we're seeing a very rare and niche market open up with competition.  I can't imagine the market for coupes with $100,000 price points are very competitive, but now we have Lexus, Bentley, Maserati, Aston Martin, Mercedes and BMW.
There must be some sort of demand for them I guess.  I know I would love one.
BMW made the 8 Series to showcase what is yet to come for the brand.  And if you can believe it, BMW wants to move more up market.
Apparently, starting with the 8 Series, BMW wants to make more exclusive products.  Which means I should hang onto my little 3 series for dear life.
The 8 Series is just a concept vehicle for the time being, but we should see a production model later this year for the 2018 model year.
Everything Aston Martin Is Doing:
If you keep up with Aston Martin, you'll know they are doing some ridiculous things these days.
Aston is piloting a number of programs like AMR, Valkyrie, and SUV projects.  Every two years, Aston will release a new model.
That means the new Aston Martin Vanquish and Vantage are currently being worked on, and have been spied.
I've also done a whole piece on the Valkyrie, you can see here.
The next couple of years will be huge for Aston Martin, and we should all be excited.  Because they have not usually been this ambitious with their line up, and I think that Aston will play a big part in the industry soon enough.
On top of all of this, Aston just won the Le Man 24 hour in the most spectacular way against Corvette.  If you haven't seen that footage, please look it up now; It was insane. 
The point is that Aston is doing amazing things, and we should all be excited to see what comes of this.  I know I am.
Sum It Up:
I missed a lot of amazing entries here, but if I included every new luxurious model, this list would be much much longer if I included every new entry.  And I can't help but believe no one would read every word.
2018 will be an amazing year for luxury cars, and you can bet we'll have everything you need to know.